the employee life cycle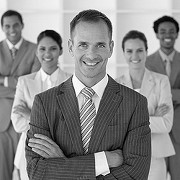 Recruitment is the process of having the right person, in the right place, at the right time. It is crucial to organisational performance. Recruitment is a critical activity for the success of a business. All those involved in recruitment activities should be aware of relevant legislation.
Recruitment Practice
Are your Recruitment practices compliant with:
Current immigration law?
The Equality Act?
Are you requiring medical questionnaires to be completed before you offer employment?
New Agency worker rights?
Good recruitment, as with most business processes, starts with good planning. Considering the following acitivities will help you to structure your Recruitment procedures:-
Define the Role
Job analysis – ensuring that a vacancy exits is the first step. This sounds obvious, but in fact, over-stretched managers may simply re-recruit after an employee exits before analysing whether the job has changed, or even if it is required.
Job Description – an important document, which should successfully describe the job to a candidate, including all the requirements. Spending time on defining the job now, should reduce the amount of unsuitable candidates that apply and save you time.
Person Specification – this states the necessary and desirable criteria for selection. Remember, this must be relevant for the role, to avoid any claims of indirect discrimination. This document should give you a checklist for your assessment.
Market the Role
Internally – don't forget the talent within your organisation. Opportunities for development and career progression can contribute to your employees satisfaction
Employee Referral scheme – an incentive for current employees to refer people they know into a role. Use this option sparingly to ensure you gain wider access to individuals.
Advertising – on-line / specilist magazines / local papers. Each method has a differing response and success rate depending on the type of vacancy. Effective Adverts will be clear and indicate the key requirements of the job, the reward package and details of how to apply as a minimum.
Recruitment Agencies / consultants – this service, whilst more costly, will provide you with a short-list of candidates against your specification and will market the job for you.
Application and Selection
Manage the candidate experience – if you have the resources, try to acknowledge every application. Every candidate is not only a potential employee, but may be a potential customer, so how they feel they have been treated is important.
Selecting Candidates – short list those people who, on paper, match your People spec.
Invite candidates for assessment – there are a number ways to do this – Psychometrics / compentency-based interview / group exercises / in-tray exercises or a combination of techniques.
Be careful to ensure that your interview questions are non-discriminatory and that only relevant health questions are asked prior to job offer to ensure you are compliant with the Equality Act.
Making the offer
Before making the offer, it is the employers responsibility to check that applicants have the right to work in the UK.
Pre-employment checks and taking up references are a useful way of double checking what people told you during the interview. Be suspicious!
The Equality Act 2010 makes it unlawful to complete a medical questionnaire before being offered a job, but you may ask relevant health questions after the offer has been made.
Make the offer in writing.
Prepare the Statement of Particulars of Employment for the employee to look through on their first day of employment. This can also be provided as part of the offer, if required.
Induction
Ensure you think about the employee's first day / week / month of employment and draw up an induction plan to ensure the individual is contributing to your organisations success as quickly as possible.
Find out more
To find out more about this subject, and how to establish suitable processes for your organisation, you can contact us for a consultation. We will also run specific Compliant Recruitment seminars where you can learn directly how to go about recruiting the best person for the job, whilst keeping within the law.
Exit Strategies
Employees may leave an organisation for a number of reasons. Each exit, for whatever reason, carries its responsibilities and organisations need to make sure they are prepared for the exit of their employees.
Areas to consider to prepare an exit strategy for employees include:
Conduct, including summary dismissal for Gross Misconduct
Capability, which must be carefully considered in the light of the Equality Act 2010.
Redundancy
Resignation
Retirement, again to be considered carefully since the Equality Act 2010 abolished the compulsory retirement age.
End of a short-term contract
End of a probationary period
Death in service.
Find out more
To find out more about this subject, and how to establish suitable exit strategies for your organisation, you can contact us for a consultation. We will also run conduct an HR health check on your current procedures to ensure you are still complaint with the latest Employment Law.
HR Policies & Procedures
As with any other area of business, you need to minimise your risk, in order to maximise your profit. This applies as much to the people in your organisation, as to your equipment or financial management.
As soon as an organisation has more than a handful of employees, you should seek to lay out clearly to employees all the procedures that govern that employment relationship. This will save time and effort later, if there is a dispute. As a minimum, you should have a statement on the following areas:
Statement of Particulars of Employment
Each written statement must include:
Employee and Employers name
the date when your employment (and the period of continuous employment) began
pay and the intervals at which you will be paid
hours of work
holiday entitlement
entitlement to sick leave, including any entitlement to sick pay
pensions and pension schemes
your and your employer's entitlement to notice of termination
job title or a brief job description
where it is not permanent, the period for which your employment is expected to continue or, if it is for a fixed term, the date when it will end
either the place of work or, if you're required or allowed to work in more than one location, an indication of this and of your employer's address
details of the existence of any relevant collective agreements which directly affect the terms and conditions of your employment - including, if your employer isn't a party, the persons by whom they were made
a note giving certain details of disciplinary and grievance procedures, and stating whether or not a pensions contracting-out certificate is in force for your employment.
Employee Handbook / HR Procedures Handbook
In addition to the Statement of Particulars, you should also have a Handbook which is referred to in the Statement, but is up-dated to reflect changes in the law or in the policies of the organisation.
As a minimum this should contain procedures on:
Recruitment & Selection
Equal Opportunities Statement
Sick absence
Attendance including Holidays, and other time off work.
Appraisal or Performance Management
Managing poor performers
Incentives / development for good performers
Disciplinary procedures
Grievance procedures
Work-life balance procedures
Maternity
Paternity
Adoption leave
Parental Leave
Right to request Flexible working arrangements
Redundancy
Find out more
To find out more about this subject, and how to establish suitable processes for your organisation, you can contact us for a consultation. We will also run conduct an HR health check on your current procedures to ensure you are still complaint with the latest Employment Law.